Building a home can be an exciting adventure and is the ultimate way to customize your home. You can purchase a new home from a builder, or do a complete custom build. Regardless of which path you choose, this journey isn't always easy – to ensure the best possible experience, here are 5 important things to consider when building your own home.
It's All About the Numbers
Whether you are shopping for a pre-built home from a builder, or you are looking to design your new home completely from the ground up, it is critical to know what you can afford, and stay within it. This is key to building a home that you will be able to enjoy for years, while maintaining your financial stability.
When calculating the cost of building your home, there are many factors to consider from construction materials and contracts to tax benefits, funds for the down payment, contingency funds and other related expenses. You should also research your market and understand realistic construction costs. For example, in Vancouver, typical costs to build a home range from $200-$350+ per square foot. In some cases, these costs can exceed $500 per square foot.
Overall, the average cost to build a home ranges from $300,000 to $350,000 for 1,000 square feet with a 2,500 square foot home costing between $500,000 and $875,000 to build depending on the design, quality of materials, availablity of trades, etc.
Find a Reputable Builder
When you start looking it can quickly become overwhelming when you realize how many options there are for builders. When it comes to determining the head contractor for your project, careful research is needed.
Note that in British Columbia, Alberta, Ontario and Quebec, builders must provide home buyers with a third-party warranty. In the rest of Canada, the decision is left up to the individual builder. The Canadian Home Builder's Association has a list of reputable professionals you can start with or, if you reside in the province of Ontario, you can use the HCRA's Ontario Builder Directory. This will allow you to confirm:
If a builder or vendor is licensed with the HCRA
If any conditions have been placed on their licence
If Tarion has had to resolve warranty claims for a builder in the past 10 years
How many homes they have built and where these homes are
It can also help to consult friends and family members who have gone through the process. I can also assist in providing references!
Build a Home for the Future
As tempting as it can be to personalize your home to the tenth degree and include every cool little feature you can think of, it is important to always keep resale value and practicality in the back of your mind. Life can often throw a few curve balls that, for one reason or another, may result in your having to sell your home in the future. If that time should ever come, you will want to be able to appeal to all buyers easily and not have to hold the house longer than necessary. Ask yourself if the features you are putting into your home will appeal to others, and also if the design suits the neighborhood you are building in as well.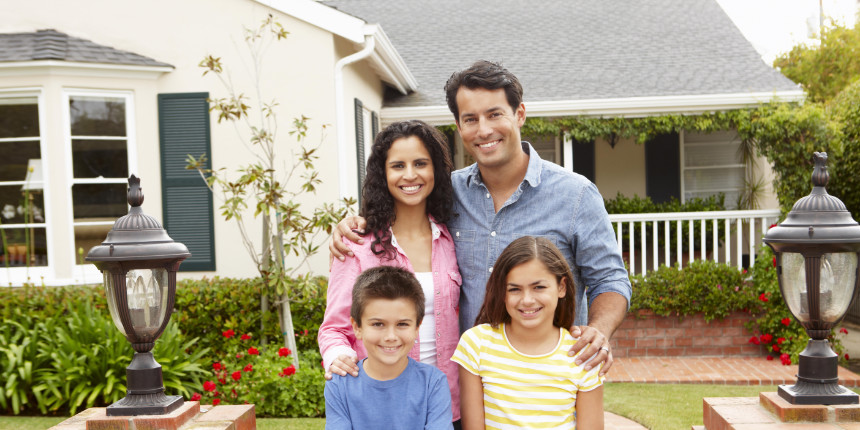 Don't Be Afraid to Go Green!
Now, more than ever, energy efficient upgrades are an important feature, and can be easy to add to your home. To make your home as efficient as possible, it is important to incorporate these options into your design BEFORE you start building. Options such as energy efficient appliances, windows, HVAC systems, and more can save you money in the long run and may also make you eligible for certain grants and discounts. The Canadian Mortgage and Housing Corporation (CMHC) green building program rewards those who select energy efficient and environment friendly options.
Understand Your Financing
So, now that you understand the costs of building your new home, what does a mortgage look like for your new home? If you are building your new home yourself, then a "construction mortgage" comes into play. In order to qualify, you will need to provide the lender with a budget that includes both hard and soft costs, as well as your contingency funds.
Here's an example, with the lender loaning 75% of the total project cost:
Land purchase price: $300,000
Total soft and hard costs (as complete): $500,000
$800,000 x 75% = $600,000 would be the maximum available mortgage

It is also important to understand that the lender will also consider the appraised value of the finished product, which is determined before the project begins. In addition, depending on the lender, you may have a time frame within which you need to complete the construction of your new home (typically 6-12 months).
Here are some key points to remember with regards to repayment on construction loans:
Construction loans are usually fully opened and can be repaid at any time.
Interest is charged only on the amount drawn; there are no "unused funds"
Once construction is complete and verified by the lender, the construction mortgage is moved over to a conventional mortgage
The Takeaway
Remember, any lender always considers the marketability of a property. This includes both demographic aspects and the location. A lot in a secluded area with minimal market demand may not be a property that they are willing to finance, so it is important to review the entire property before starting enough construction. And remember, we are always here to help if you have any questions, so don't hesitate to contact us.